MIDSUMMER BEER HAPPENING SPORTIVE 2019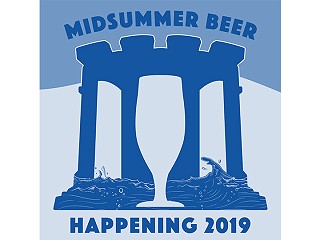 (10 Year Anniversary Edition)

Planned to be bigger and better than ever before.
Last year over 800 riders took one of the most beautiful and challenging routes in glorious sunshine , however is there another sportive that is anywhere near as rewarding !
It is now one of the most keenly-anticipated summer events in the north-east and a 'must' for beer and cycling fans from around the UK and even further afield. All three events offer a different challenge and difficulty level, with the prospect of some great beer afterwards, be prepared for the big climbs and spectacular views
The DINAEDO (100m), REDO (70m) and UNDO (52m) all within 30 miles of Stonehaven. Adhering to the founding principles, all major climbs are re-done during the DINAEDO & REDO !!!.
We have six refreshments pit stops with cakes, energy bars, water, etc., electronic chip timing and showers at the leisure centre and even a coffee on the way. We will of course have en-route support from two broom wagons and up to seven motorcycle outriders to assist and point you in the correct direction… remember to wave and thank all on the way.
Held on Saturday 22nd June 2019 ... Starting in waves from 8am with a complimentary t-shirt, goodie bag, coffee and entry to beer festival, a beer… and sore legs!

Can't be bad for only £25