Turbo Restarts Thursday 1st November 2018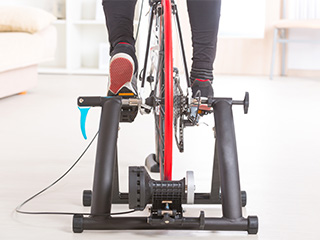 I'm sure we'd all rather be climbing the Cairn, descending Deeside or sprinting along the Slug, but we all know that come this time of year the weather and daylight mean it's not always possible.
So how do you get fit or stay fit? The answer is the humble indoor turbo trainer. You don't have to worry about dressing for the elements, punctures, traffic, or getting caught in a downpour, but being stuck indoors it can be hard to keep motivated.
However, by getting together in a group for turbo sessions, you will be more likely to stick with it, you'll also challenge and push one another to go further and faster than you would on your own.
Over the past 4 years, SCC have been running group turbo training sessions at the Community Centre and for Winter 2018 we are going to be running weekly turbo on a Thursday evening.
When? Sessions start on Thursday 1st November and will continue every Thursday until March 28th 2019 (with 2 weeks off at Xmas). Doors open 18:00, warm-up starts at 18:30, then the session proper at 18:45, with a finish around 19:30 and then a warm-down.
Where? Blue Room, Stonehaven Community Centre, Upper Level Car Park off Robert Street
If you would like to give turbo a go for the first time please contact me, Peter Henderson, at secretary@stonehaven.bike to let me know and I can answer any questions that you may have about the equipment required, the content of the sessions or anything else. We will have spare turbos at the first few sessions so that you can have a go, if you don't have one.
We would also like to welcome back the regulars from last year who are looking to maintain or build their fitness over the winter.
The sessions will also go onto the SCC website, so if you miss one or feel like repeating it before the next week, you can do it at home