SCC - Mid-Summer 10 Mile Time Trial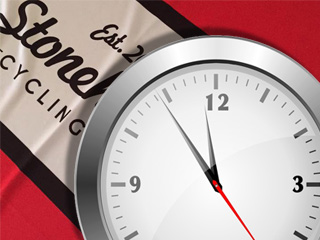 The club is holding a confined Time Trial on 21st June.
Please note this is only open to club members.
Date: Thursday 21st June 2018
Briefing & Start Point: Layby near Tewel (2.5 km from Kirkton Garden Centre) – NO parking at start point

Number of participants: 25 (maximum)
Briefing & Sign-in: 18:30
TT Start: 18:45 (riders set off every 1 minute)
Route: 10 undulating miles of the Auchenblae Rd (turning point past Cleuchead) [Route map on next page]
Finish: After Tewel farm
Prizes: 1st Male & 1st Female (Club Membership)
Entry Fee: N/A for training event.
Conditions of entry:

To enter you must be an SCC member

If you are a member of more than one club, SCC must be your first claim club
A rider can only participate in the 'club confined TT' of one club per calendar year
British Cycling has an agreement with Scottish Cycling to allow 'club confined time trials' to be covered by the club's liability insurance as a training activity. This cover is provided as a benefit to clubs and officials, not to individual participants. Therefore, individual participants are strongly urged to obtain an adequate level of personal liability insurance, such as that provided by Silver or Gold membership of British Cycling.
The route has not been calibrated so cannot be used as an official time for entry to other events
Roads will NOT be closed, the highway code applies and is the responsibility of the rider at all times not the marshals
Entries will be limited to 25, and if oversubscribed will be drawn by ballot.
Entries to be in by end Monday 18th June
Places & race number to be confirmed Tuesday 19th June
How to enter:
Email
fismith1@hotmail.com
with the following details:
Full Name
BC Membership (if applicable)
DOB
Estimate time for route (see attached document)
Note: You will be required to sign in to the event on the evening.