WEDNESDAY NIGHT CYCLES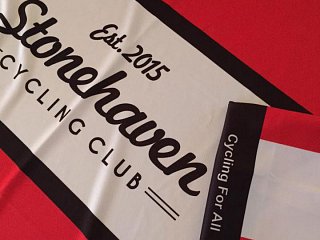 Last week saw the finish of the Wednesday mid-week summer cycle for the season 2017.
Firstly, a huge thank you must go to all those who helped as ride leaders and stuck to the club route plans and made sure everyone came back safely and with a smile on their face every week.
Also a big thank you to all of you who turned up whether new, regular, young, old, male, female, experienced, beginner or novice. Everyone of you was equally welcome and I hope you all took something from the experience whether it's you improved fitness, achieved a new target/goal or made new friendships, it's all stitched into the fabric of the club -cycle for all.
The summer rides are always hard to coordinate as there is regular the debates of too fast, too slow, ride etiquette, routes etc etc. Generally this worked really well this year and where there's learnings we'll take that on board and look to see how we can improve on the experience for the riders next year.
Now the whole routine is about to begin again for 2018, setting new targets, registering for events and dusting down of the turbo for winter training.
Turbo training sessions will be held twice a week in Stonehaven community hall. We are in 'rewind' mode and will be going back to using mostly the original programme followed at the beginning. We will also introduce different intensity levels so there is a programme that suits everyone. We will kick off at the end of this month with two taster sessions. So if you've never tried turbos before, come along and there will be people on hand to guide you through what it is, how to set up, explain the benefits and answer any questions you have. An email has already gone out to those on our mailing list with details. The information will also be available on the website and posted on here shortly.
The weekend rides will also continue through the winter so I would encourage to get along to these. The distances tend to be shorter, the pace more leisurely and their is always a coffee stop built into the route. We also have Cycling Weekly joining us to do a feature on the club in early November. More details will follow in this shortly, but we need a big turn out of club people in their kit for that one.
Look forward to seeing you all on a bike shortly.
May your wheels turn and your saddle sores sting.
Willie