SCC girls and Velodees do 100.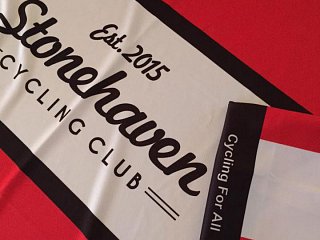 The date is confirmed for 2nd September 2017, leaving Stonehaven Leisure Centre at 0800. Lots of free parking.
There will be coffee stops in Brechin and Edzell and another road side stop near Kirriemuir.
Alan Munro from SCC has offered to be support for the day- a big thank you Alan.
There are currently about 11 of us going. If anyone else would like to join us please let either Sarah or me know.
If you have cycled up to about 60 miles you will be fine as we will not be speedy and the plan is that this will be a "no drop" ride.
Please make sure that you have food and a waterproof in your back pockets and spare tubes etc. with you as well.
Spread the word and Sarah Hughes and I look forward to seeing as many Stonehaven Cycle Club and Velodees tops out there as possible.