Wednesday Night Cycle 26th June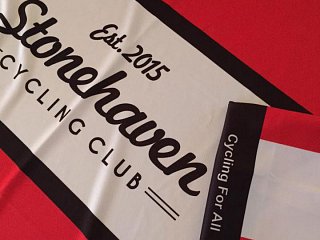 IMPORTANT NOTICE
It has been raised again that some group leads are not sticking to the published routes. If this continues those responsible will no longer be asked to lead. We do value the help but also please respect the arrangements made.
All groups will meet at the Garden Centre as usual.
The beginners group will set off at 6:20pm and do the Swanley/Slug loop.
See route at link below:
https://www.strava.com/routes/8234886
The route is approximately 11miles.
The fast group will be off next at 6:30pm.
New longer route taking in extra loop through Drumtochty Glen, back through Auchenblae and home along Auchenblae Rd.
Distance 33miles.
See route below:
http://www.strava.com/routes/8646541
The slow and slow-medium groupwill set off at 6:35pm.
The group will do the Carmont Station/Glenbervie loop .
See route at link below:
https://www.strava.com/routes/8234974
This route is approximately 20miles.
Fast-medium group
The group will set off at approximately 6:40pm.
The group will do the Auchenblae/Glenbervie circuit.
See the route at the link below:
https://www.strava.com/routes/8235015
The route is approximately 25miles
It is important when you are allocated to your group that you stay with the group for the complete ride. Each group will have a focal point who will ensure no one is dropped.
If you find the group is not right for you then you can find the right level the following week. If you are unsure of what level you are at start in a slower group and work your way up until you find your level.
Each group will have no more than 8 riders.
There is useful information on the here giving guidance on group riding.
Please take the time to read this if you are new or unsure of what you should be doing.
Remember your lights and suitable clothing - warm and visible. Looks like it might be a bit cooler and breezy.
Club Membership
Anyone regularly cycling in club training rides should be a member of the club. If you are new to cycling or to the club and want to give it a try first you are more than welcome. If after several outings you decide you want to continue then please join.
Also those of the committee who have been regularly attending the session have noted several previous members who still wear the club colours with pride and are continuing to ride with the club but have not renewed their membership. Please do so at the earliest opportunity. It means you and the club are better covered if there does happen to be an incident, and it's fairer for everyone that are already members.
£20 for an year's membership is very reasonable.
Membership renewals were due on 1st July.
Thank you all for your continued support.
Looking forward to an incident free and enjoyable night's cycle.
Willie