Mountain Biking Sessions Starting ...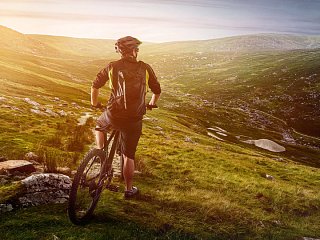 Led by Mark Smith.

Fancy switching from skinny tyres and lycra to knobbly tyres and baggies?
I am looking to organise a weekly Mountain Bike ride. Stonehaven and the surrounding area is blessed with some fine mountain bike trails to cater for a varying degree of abilities. From fast fire roads to techy single-track there are many trails to ride…

Initially I am looking to organise a group ride on Wednesday evenings leaving at 6.30pm @ Mackie Academy car park. The first few rides will be riding up to Fetteresso Forest (Hill of Swanley area) where we can decide on a few routes. There is also the option to ride over into Cheynehill Wood which opens up even more trails.
Details:
Date: Wednesdays (Can be changed to alternate day once up and running)
Time: 6.30pm (approx. 1.5hours riding time)
Venue: Meet at Mackie Academy Carpark
Riding Area: Feteresso Forest / Cheyne Hill wood

Ability*: Self-sufficient on a MTB and capable of riding for 1.5 hours. Bike must be in good order and usual spares to be carried (tube, pump, etc)

Fitness: This will be a social ride so nobody will be left behind, however depending on abilities the pace may be fast at times (especially on the climbs).
*Initially this is intended for experienced riders. Once the ride has been established for a few weeks I will look to organise a beginners ride to cater for all abilities.

If you have any questions or are unsure of whether this is suited for you please just get in touch (mismith61@btinternet.com)