WEEKDAY EVENING CYCLES UPDATE & TT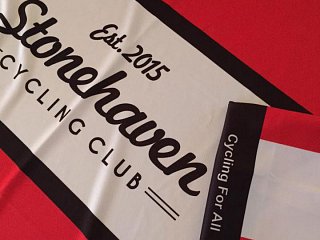 Through the month of May the club will trial running sessions on 3 nights a week.

Sessions will be run on Tuesday, Wednesday and Thursday.
All sessions will leave from Mackie Academy carpark with first group away at 6:30pm.
The Tuesday nights will be for slow, medium and fast groups with all groups doing the Denside of Durris loop. There will be no Auchenblae route option for beginners. The intention is to hold the beginners session on Wednesday and Thursday as they are now.
This will provide an opportunity for any of the slow group to get experience of a longer distance, the route being approximately 25miles.
All groups will finish in Stonehaven Leisure Centre carpark. That being the case the option for people driving to Stonehaven is to either park at Mackie or it might be more convenient to park at the leisure centre and ride up to Mackie for the start.
If at the end of the month numbers are favourable across the three nights we will continue into June.
Come and Try A TT Event 10th May
There will be no Tuesday night run on 10th May as that is the night of the clubs TT event being organised by Charlie Barrow. Numbers for this are going to be restricted to 40 entrants and it is presently sitting at 30. If you are intending to enter but not done so yet I would suggest you do so quickly to avoid missing out.
To enter email Charlie at barrow.charlie@gmail.com
Full details of the event were given in a previous post and email to club members.