Sunday Cycle Details (10 April '16)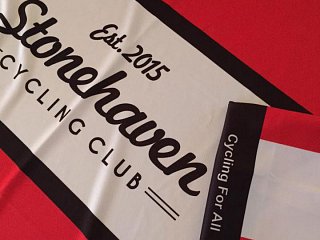 Kudos to the brave souls that ventured out last Sunday. It was good to see on Facebook and Strava all the comments of support for each other.
With the ETAP Loch Ness and Caledonia looming, for Groups 2,3 & 4 I am proposing a 63 mile ride up to Glen Esk with a refreshment stop at Tarfside
https://www.strava.com/routes/4590198
For Group 1, a 39 mile cycle down to Fettercairn with a pit stop at the Arches.
https://www.strava.com/routes/4590188
Please ensure you take plenty of water and food for energy as the pit stops are quite a distance away.
9am sharp at the square
Any feedback regarding times or routes will be appreciated. Cairn o Mount next week.
Good Luck to the guys in Belgium